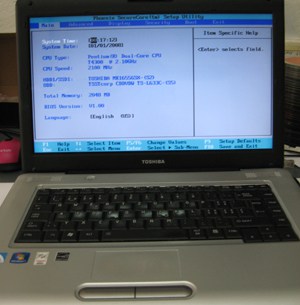 Toshiba Satellite L450 BIOS Password Reset
Here we gonna show how to reset bios password on a Toshiba Satellite L450.
The procedure mean that we need to open the laptop so we can find the CMOS battery and short circuit the battery so can clear the CMOS.
!!! First, remove the notebook battery and the power source for safety.
So we begin with this: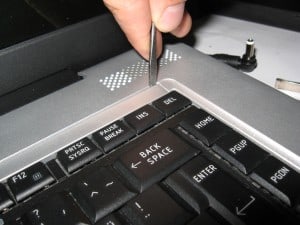 Remove the cover for keyboard screws. Underneath the keyboard is  attached with 2 screws: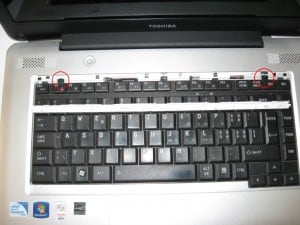 After removing the screws, you need to detach the flat cable so you can completely remove the keyboard: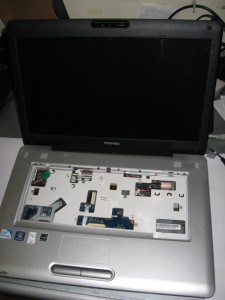 After that, you need to remove the screws underneath the keyboard: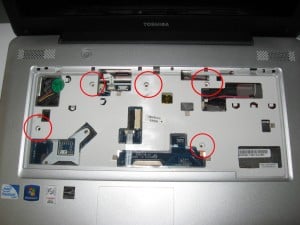 After that you need to remove all the screws from the down side of the laptop: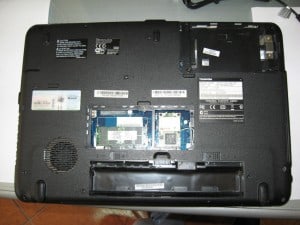 After that, you  can remove the upper mask, and here is the battery: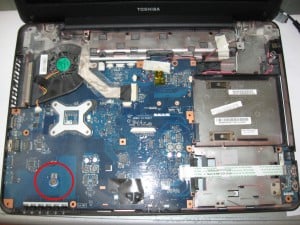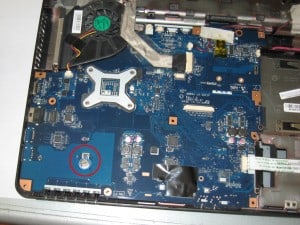 Now we short circuit the battery: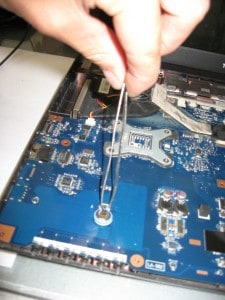 This step can be done and with other tools who are also conductive. With this, we have clear the CMOS.
Next we assemble the removed parts (make this steps backward), and the laptop is ready for work: