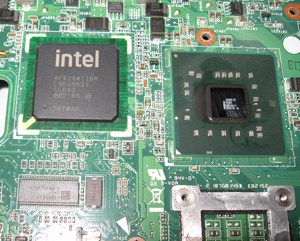 ASUS K50IJ Motherboard replacement
Here we gonna show how to replace the motherboard of ASUS K50IJ. The first thing we do is to remove the battery and power source from the laptop.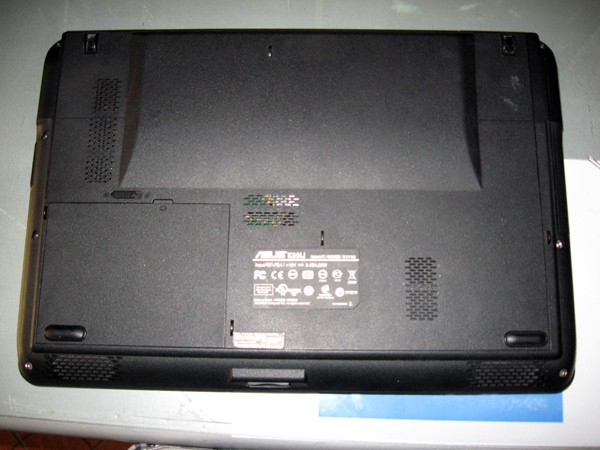 There are five screws on the bottom cover, marked with the red circles on the next two pictures.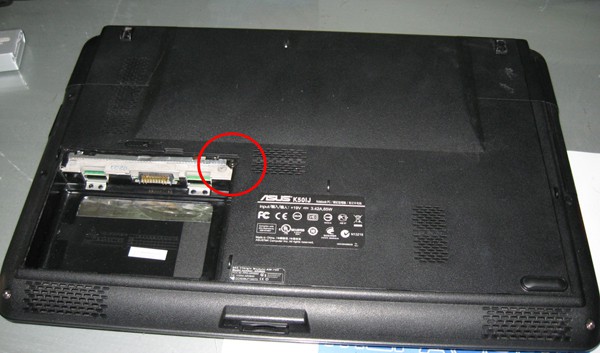 Next we should do is to remove the cooler as shown on the next picture: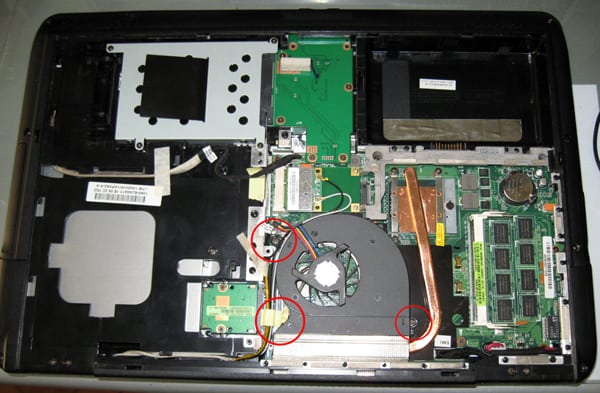 Next is the heatsink of the CPU, as shown on the picture, there are four screws to remove: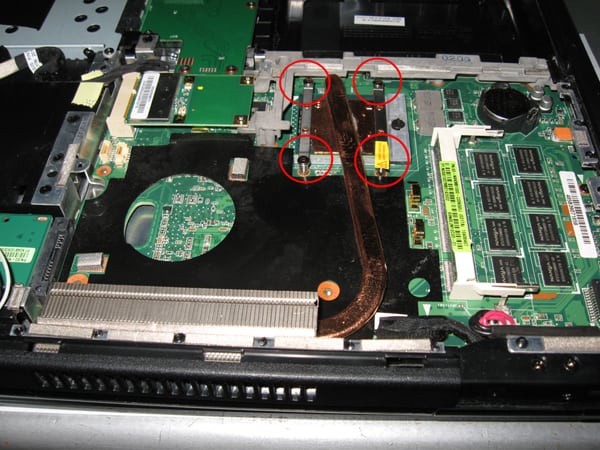 Next to remove is the Hard Disk Drive. There are also four screws: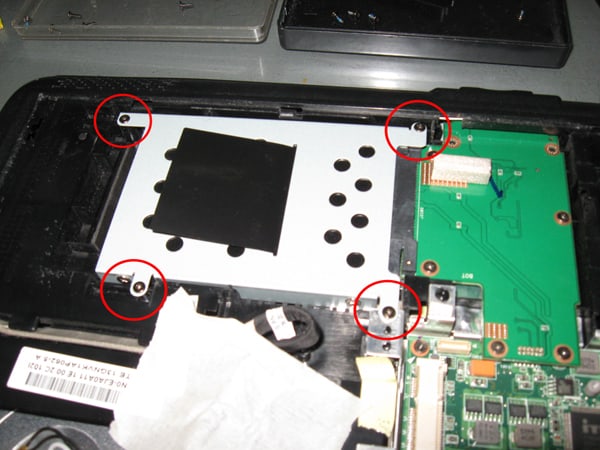 Next is the board that is actually a Card Reader and bus that connects the Hard Disk Drive with the motherboard.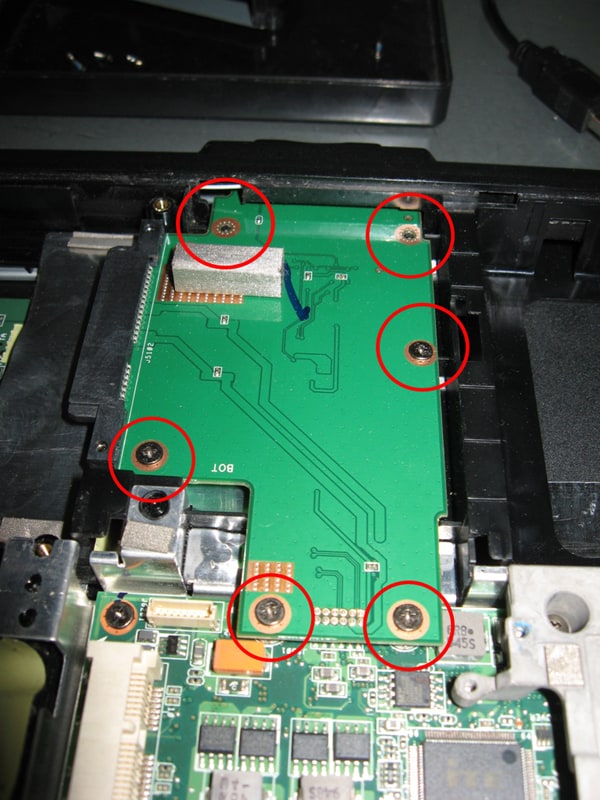 Next we should remove the eight screws that holding the motherboard. Also we need to unplug the power jack cable (green square on the picture), and display flat cable (blue square on the picture).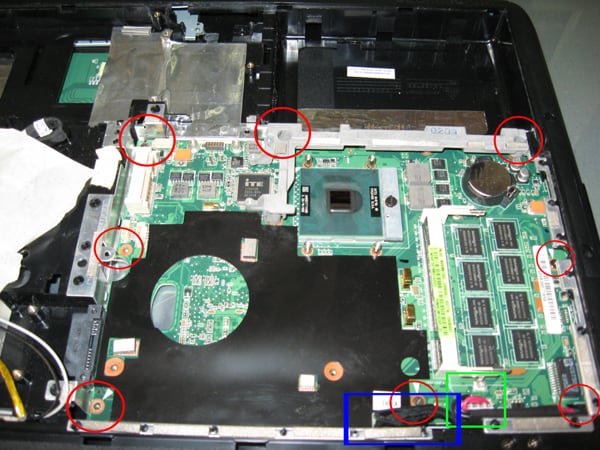 Next we should remove is the keyboard, the flat cable for the touchpad and the cable for speakers (shown on the next picture)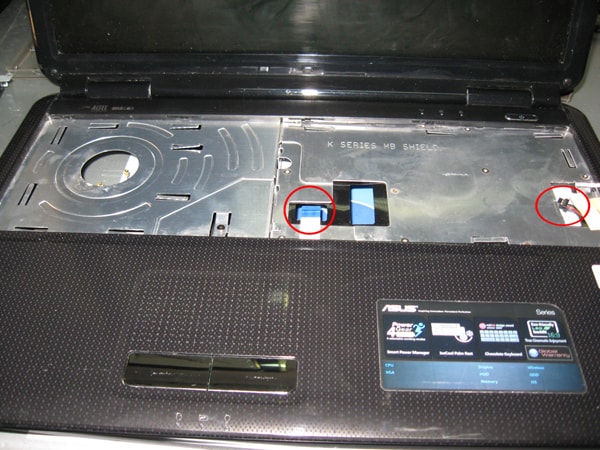 After this we can remove the motherboard from the laptop, but very carefully!
Now, when the motherboard is out, we can make some pictures who can be useful for someone who repair this type of motherboard. Especially the next picture: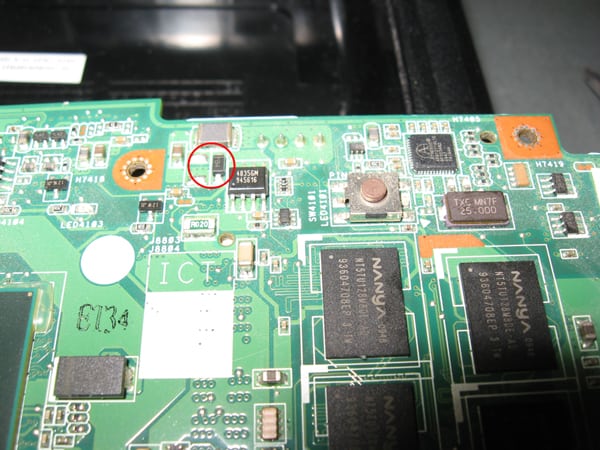 On this picture with red circle is assigned a diode that is part from the power section, and is common failure of this type of the motherboard. In case of failure of this diode, you can read the leathers (diode is B4), so this picture may help to someone.
When we have the new motherboard, we remove the CPU from the other board and mount it on the new board, and make the shown procedure, just backward.
For the end we gonna show and other pictures from the motherboard: