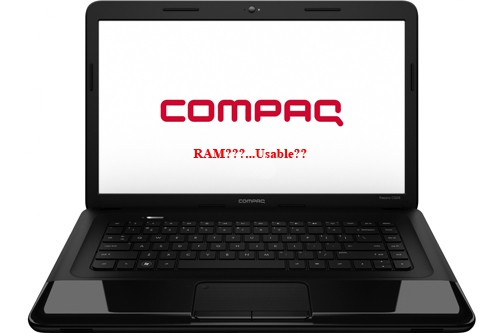 Compaq CQ58 929MB usable RAM memory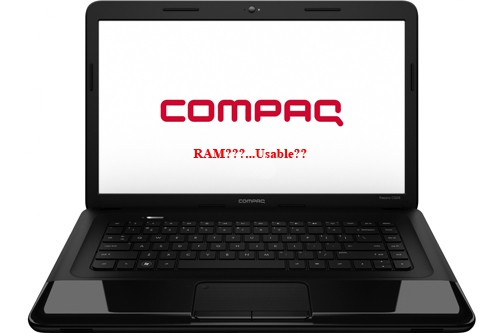 Recently after installing Windows 7 Ultimate 32-bit version on Compaq CQ58 laptop i noticed that work a little slow. When i click on a System Properties, i see that there is only a 929MB Usable Memory, even if the laptop have a 2GB of RAM.

As i search on the internet, i see that this problem have the CQ58 models with Intel processors with F.34 BIOS. So the fix is BIOS Update.
This the LINK to the HP official site from where you can download this fix.  HP have named "SP60945" and this is the release note for it.
Just in case – this is backlink for download SP60945.
After the download you begin the installation with double click and follow the instructions.
!!! Very important  here to say is that with this you can damage your computer. If you are not sure what you are doing better to not do this, and take your laptop to the service.
Also, is you made this procedure, you need your battery to be 100% charged and the adapter to be plugged in.
When you begin with the installation the fan will turn  on to the max rpm. When the installation begin you just "seat and relax". When all is complete the laptop will restart by itself. When it start again there is one more procedure to complete and after that it will start the Windows.
Check in System Properties. Now it should be ok and the laptop work more quick than before.