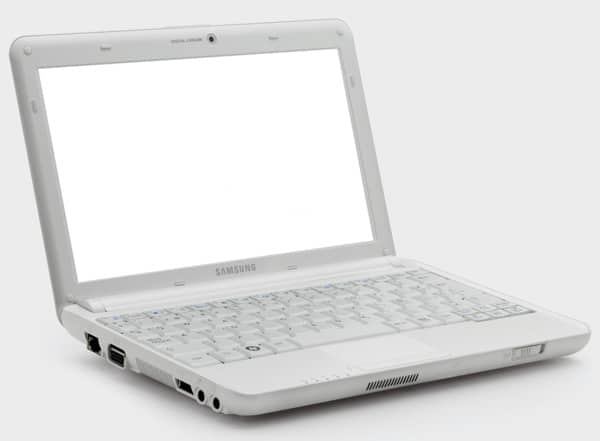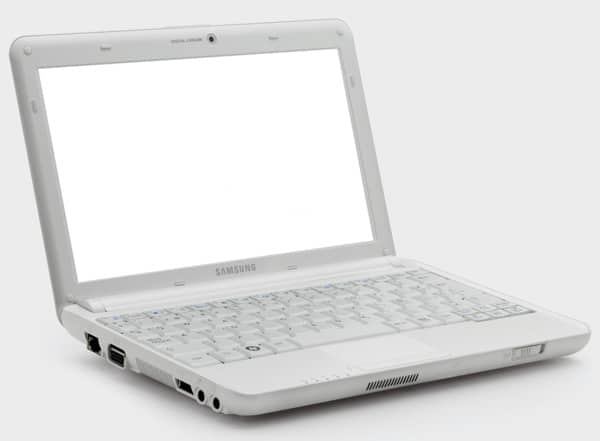 Here we have a SAMSUNG N130 netbook. The problem with this laptop is that it don't start. After you press (slide) the power button the LED Lights turn ON but the display remains black and you listen only three short beeps. These beeps suggests that we have problem with the RAM memory, so we need to replace the memory module with the new one so how we confirm our suggestion. We begin with removing the memory cover.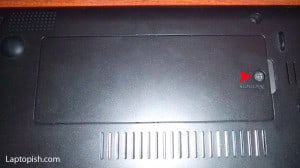 After removing the cover, we can reach the RAM memory module.  Here worth to mention that by the memory slot there is two pins named "RTC Reset". By shorting this two pins we actually reset the BIOS settings.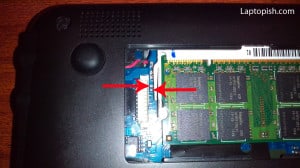 After we replace the memory module, the laptop start but there was only a white picture on the display. So we begin to disassemble the laptop.
We begin with removing the screws on the bottom side that hold the keyboard, assigned as we see from the picture.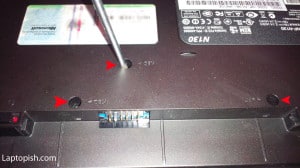 After that we can remove the keyboard, as shown on the next picture.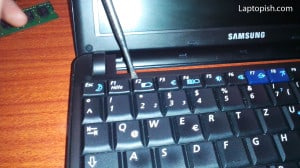 After that, on the next picture are assigned the screws from the bottom side that need to be removed.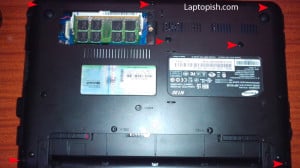 After that we can remove the bottom cover as shown on the next picture.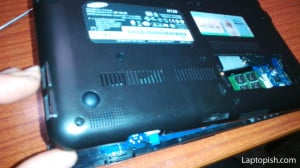 As we see from the next picture the FLAT cable is detached from the connector.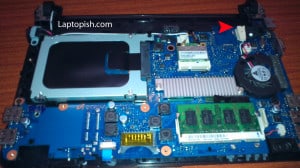 We attach the cable to the connector, and the next thing we need to do is to assemble the laptop.
Let's Summarize this:
Three Beeps (SOLVED) – Bad RAM Memory Module
White display (SOLVED) – Detached Flat Cabke