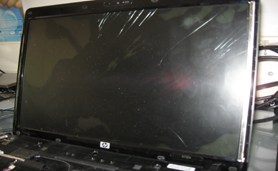 HP Compaq 6730s LCD screen replacement
Here we have HP Compaq 6730s, with a broken LCD screen. With this laptop, it's not really easy to replace the screen. To replace the screen first need to remove the front bezel. But, we can do that without detach the screen assembly. Now we gonna show how to do this.
 First, we remove the power source and the battery for safety.
Next, to remove the keyboard, we need to remove the screws on the bottom, as shown on the next picture.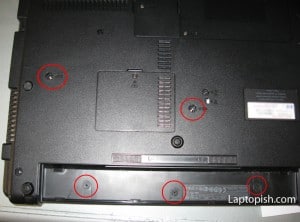 We remove first the cover, and next the keyboard as shown on the next picture.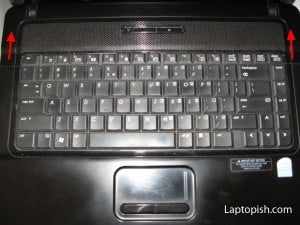 Next we disconnect the cables for the antennas from the WLAN card, as shown.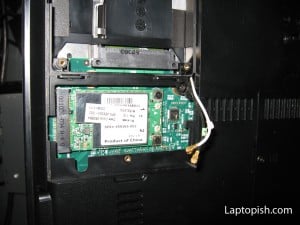 Next, we need to disconnect also, the flat cable for the monitor, and to remove the screws that hold the screen assembly.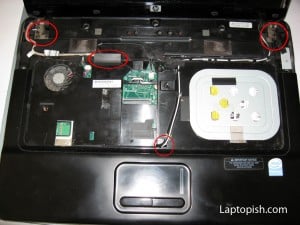 After this, we can detach the screen assembly, and we place it on the table. We remove first the screw covers, and after that the screws. There are eight screws.
The LCD panel is attached also with eight screws on the brackets. We remove this eight screws and disconnect the flat cable from the back side of the panel. Now we can remove the old broken LCD panel with the new one. First connect the flat cable, and then we attach it on the brackets.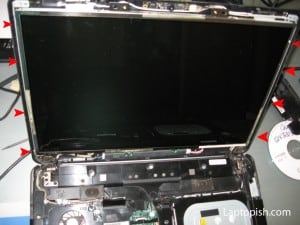 With this, the procedure of replacing the LCD panel is finished. To complete the assembling of the laptop we do the backward procedure of the shown.
But, when already the laptop is deasembled we can clean the CPU cooler, or replace the CMOS battery or reset the bios password.
The cooler is under the keyboard, and can be cleaned with the brush with long bristles.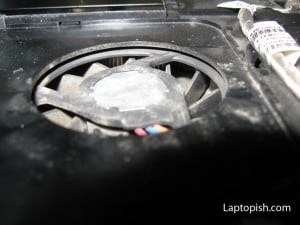 The CMOS battery is shown on the next picture.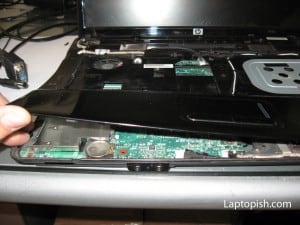 To get to her, you need to unscrew the corresponding screws from the down side.